From June 30th to July 1st, Tsinghua-Berkeley Shenzhen Institute (hereinafter referred to as TBSI) 5th Retreat Conference was successfully held in Shenzhen University Town. More than 400 people participated in this event online and offline, including 8 members of TBSI External Advisory Board (hereinafter referred to as EAB) from around the world, more than 40 core-PIs from Tsinghua University and University of California, Berkeley (hereinafter referred to as UCB), visiting scholars and visiting students, postdoctoral fellows, and all TBSI students, faculty and staff.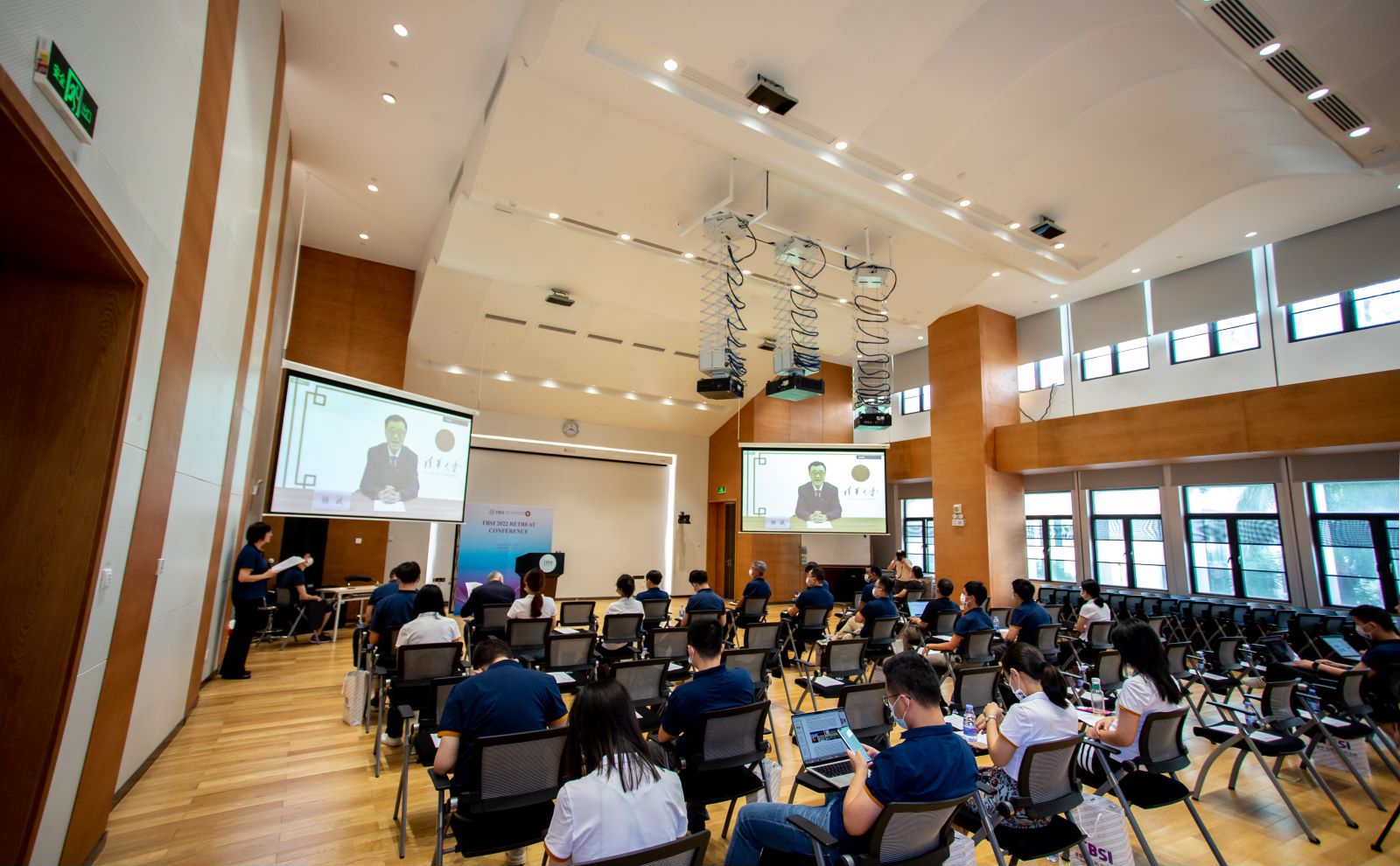 Conference site
TBSI 3rd EAB meeting was also held during the event. Eight top experts and scholars in the world including Eric Grimson, Chancellor for Academic Advancement, MIT; David Patterson, UCB Professor Emeritus and Turing Award Winner; Fiona Doyle, UCB Professor Emeritus, former Vice Provost for Graduate Studies and former Dean of the Graduate Division, attended to conduct a comprehensive assessment of the development of TBSI in the past three years and proposed valuable suggestions.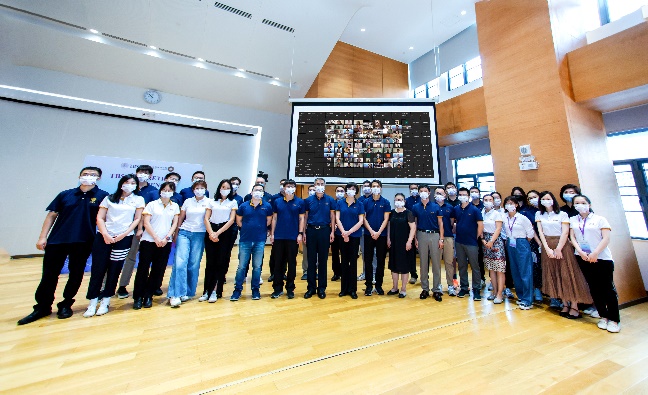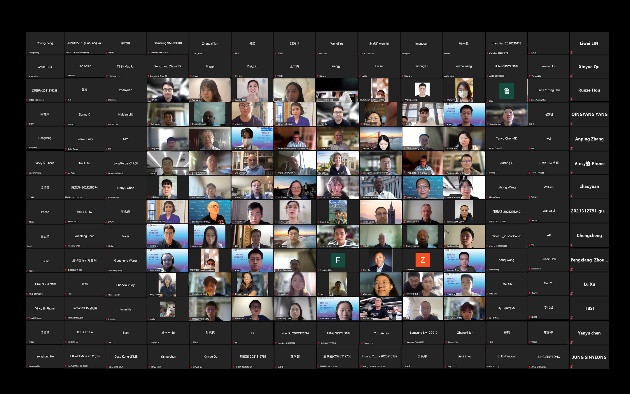 Online and offline participants
YANG Bin, Vice President and Provost of Tsinghua University, and Katherine Yelick, Vice Chancellor for research of UCB, address the opening ceremony of TBSI Phase II, marking another milestone in deepening the cooperation and friendship between Tsinghua University and UCB. YANG Bin said that the second phase of TBSI will focus on Data Science and Information Technology, carry out joint research projects on the theme of "Smart Construction, Smart Living", continue to accelerate innovation through interdisciplinary and translational research, promote economic development, and help the institute become stronger and better. Katherine praised the achievements of TBSI Phase I. She said that TBSI serves as a bridge between the San Francisco Bay Area and the Guangdong-Hong Kong-Macao Greater Bay Area. Also, she looked forward to TBSI continuing educational exchanges and strengthening research cooperation between the two universities in the second phase, and gave her best wishes to TBSI in the future.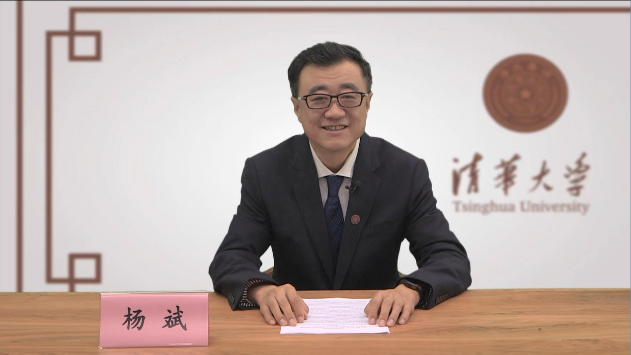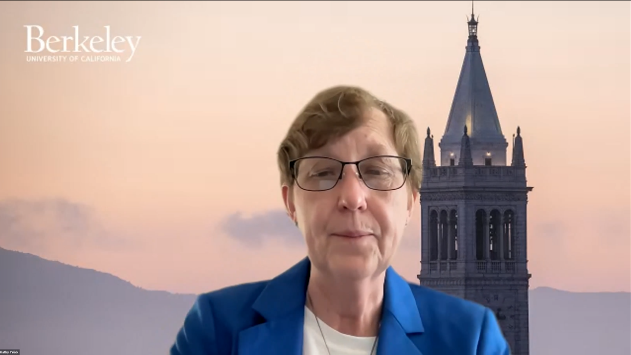 YANG Bin and Katherine Yelick
Liwei Lin, Co-Director of TBSI, summed up the developing history and achievements of TBSI Phase I in the past five years and expressed his gratitude to all TBSI Phase I teachers and students. Hong Gao, Co-Director of TBSI, introduced the current progress of TBSI Phase II, including the objectives of Phase II, the governing structure, current Core-PIs, and the progress of research and education.Furthermore, she analyzed the future development of TBSI through SWOT analysis.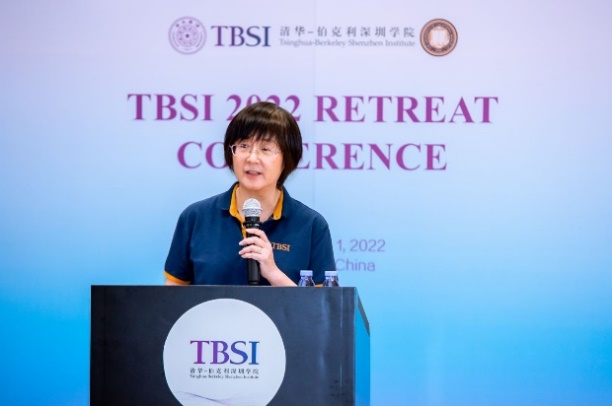 TBSI Co-Directors GAO Hong and Liwei Lin
As a faculty representative, TBSI Assistant Professor Yang Li shared her experience and feelings as a postdoctoral fellow and full-time faculty member at TBSI. Yang Li concluded that the time at TBSI was a journey of following passion and a journey of helping others embark on their own journey. TBSI PhD student LIU Peiyuan shared her life, research and practical experience at TBSI and UCB, and showed her diversity and internationalization as a TBSI student.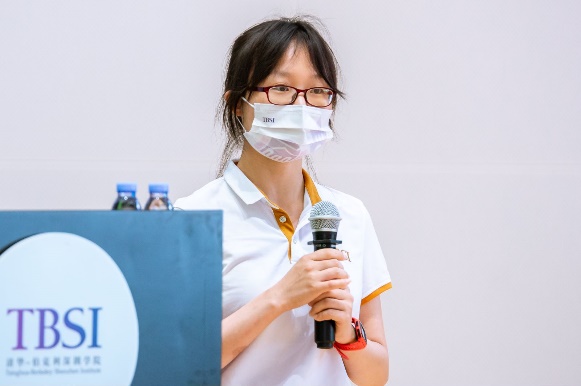 TBSI Assistant Professor Yang Li and PhD student LIU Peiyuan
Professor David A. Patterson, distinguished guest of the conference, delivered a speech entitled "Berkeley Approach to Graduate Education in EECS". Afterwards, Professor Victor Chan, Associate Co-Director of TBSI, shared the current TBSI education program for students, and invited Professor David A. Patterson, Professor Claire Tomlin and Professor Ilan Adler from UCB, and Professor Ercan Engin Kuruoglu and Doctor Zhangxi Tan from TBSI to revisit the curriculum.
Panel discussion: curriculum revisit
In the session of the future development of TBSI joint research, Core-PIs from different research directions introduced the research directions and the latest research progress of TBSI Phase II joint research projects. Under the auspices of Professor Slav W. Hermanowicz, Associate Co-Director of TBSI, the participants discussed the future development of TBSI Phase II joint research.
Core-PIs of each research direction making reports
The final selection of student posters was also held on the afternoon of June 30th. All the groups that passed the preliminary selection introduced their research understanding, creative ideas and technical realization paths for "Smart Living 2030" to Chinese and foreign scholars in the form of poster presentations. Many research topics were novel and mind-opening, fully demonstrating the charm of interdisciplinary.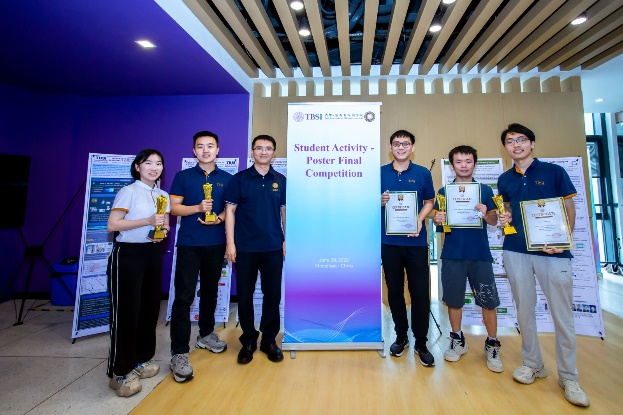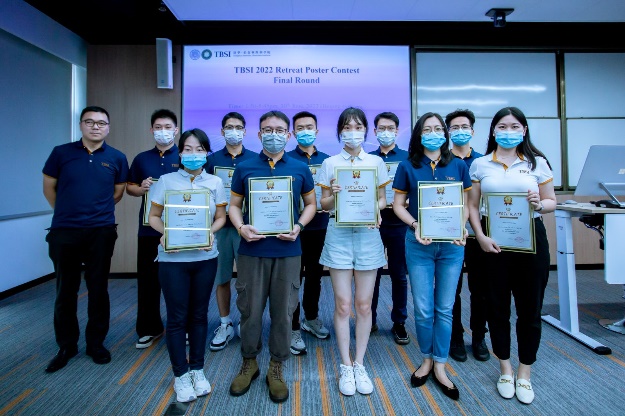 Poster selection of winning students
On the morning of July 1st, TBSI held a discussion on the future development of TBSI research and recruitment under the co-chairing of TBSI Professor Xiaoping Zhang and TBSI Co-Director Professor Liwei Lin. At the meeting, Professor Xiaoping Zhang gave a report entitled Research Blueprint for Data Science and Information Technology. Afterwards, Professor Xiaoping Zhang and Associate Co-Director Professor Victor Chan from TBSI, Professor Liwei Lin, Professor Yi Ma, Assistant Professor Somayeh Sojoudi and Assistant Professor Jiantao JIAO from UCB, and Professor ZHANG Tao and Professor CHEN Wenguang from Tsinghua University fully discussed the future development of TBSI research and recruitment.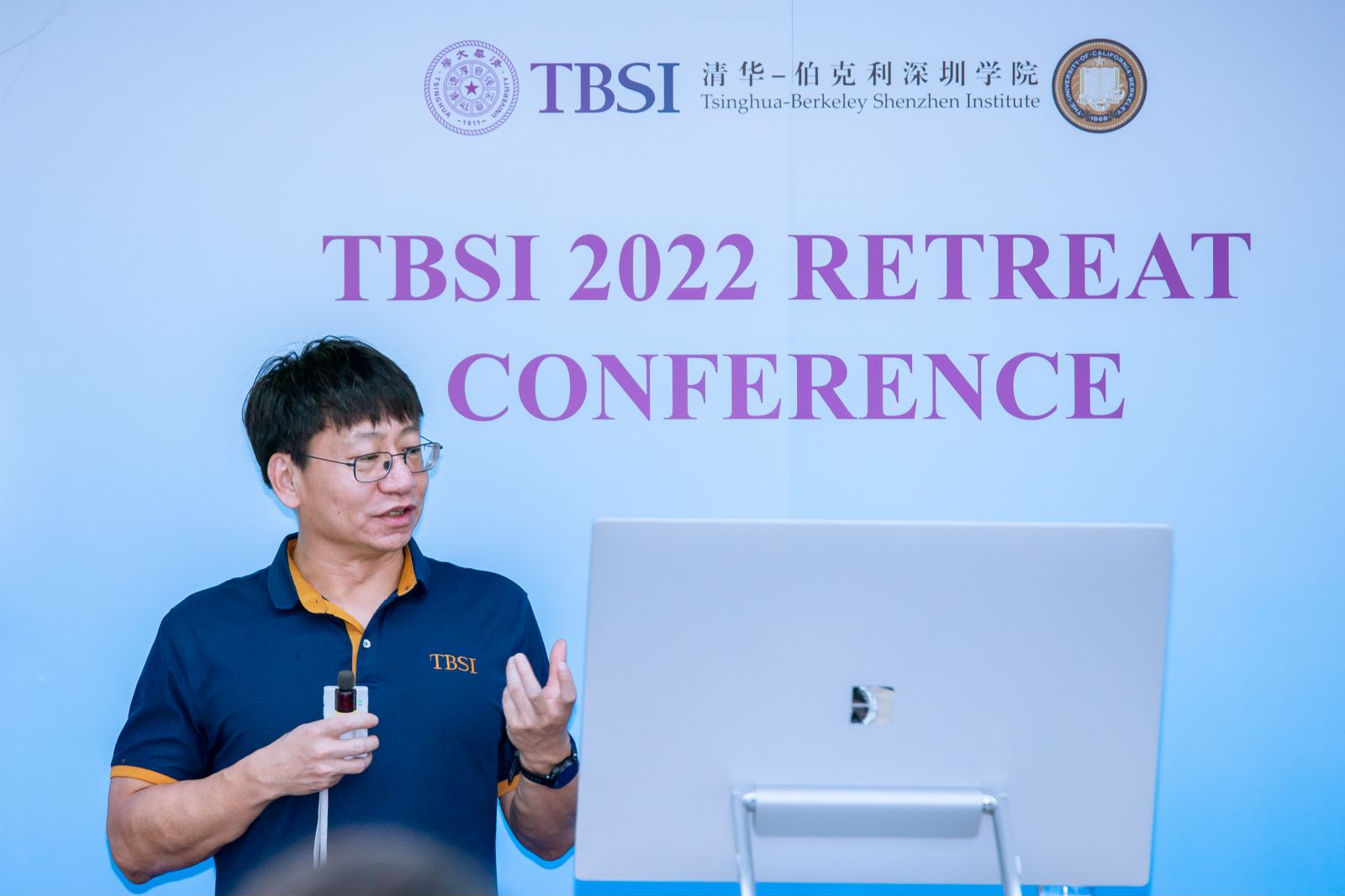 TBSI Professor Xiaoping Zhang
Panelist of the future development session of TBSI research and recruitment
The event also invited MAO Yiian, Head of Meituan's UAV business; GANG Liu, Vice President and General Manager of China operations of Western Digital Corporation; Shan Lu, Head of the ByteDance chip team; Xiaoqin LIU, General Manager of ANSYS Semiconductor Division of Greater China and other industry guests, co-chaired by Assistant Professor ZHANG Yi from the Institute of Future Human Habitats and Doctor TAN Zhangxi from TBSI, held a Business Round Table discussion on topics including companies' expectations for graduates and industry-university-research cooperation, etc..

Business Round Table Discussion
The content of TBSI 5th Retreat Conference is wonderful and substantial, covering the kick off of TBSI Phase II, education, research, talent recruitment, industry-university cooperation, selection of research poster and so on. It provides a good international exchange platform for all teachers and students of TBSI, broadens their vision, promotes cooperation, and helps the school develop towards a higher and stronger goal.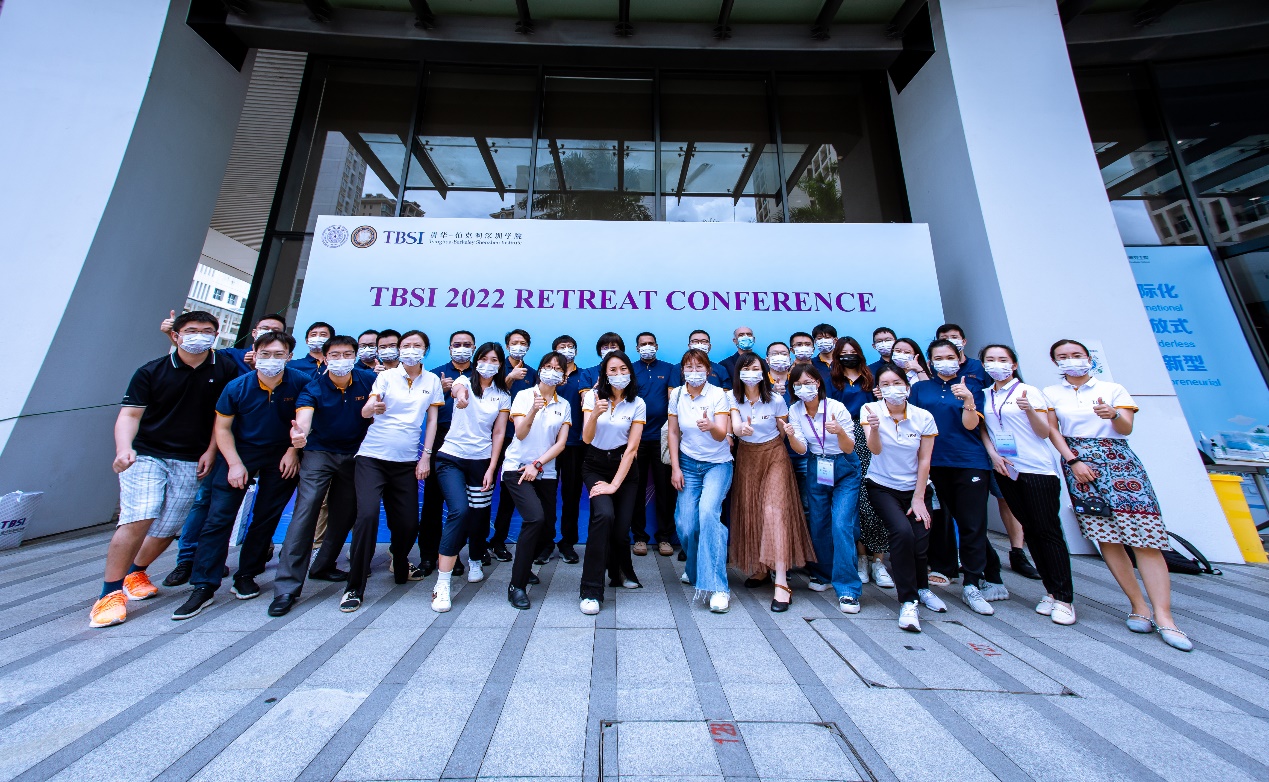 Offline teachers group photo
文∣李满园
图∣TBSI
编辑∣李满园
审核∣宋岩