Editor's Note:
Another graduation season is upon us! As SIGS graduates are ready to start the next chapter of their lives, they have reflected back on their time here and shared their stories and experiences with us.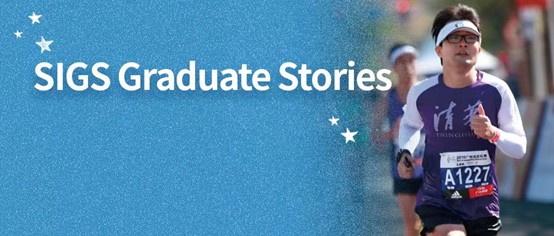 Name: Kong Deqiang
Major: Biology, Ph.D.
Kong Deqiang has spent seven years at Tsinghua SIGS. During his time here, he not only achieved academic success, including the publication of four papers and application for two patents, but also excelled in marathon running. Our beautiful campus and city have shaped his past, present, and future.
Finding meaning in marathon training
"No sports, No Tsinghua." Deqiang took this slogan to heart when he joined the Tsinghua SIGS Marathon Association, which was founded in 2008. As a member and later as the head of the association, he has seen it transform from a school club to a professional association recognized at the municipal and provincial levels.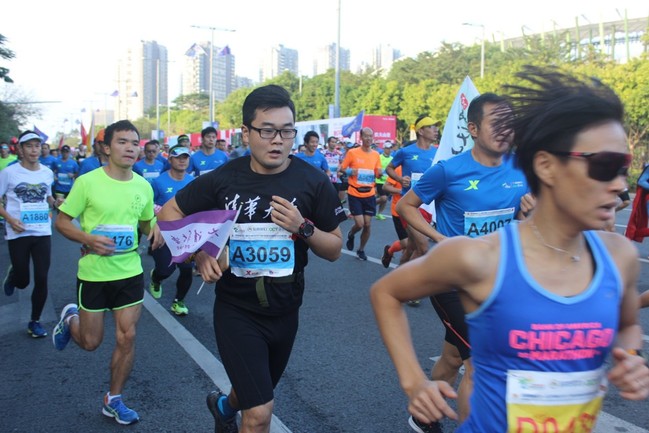 Deqiang at the Shenzhen Bao'an International Marathon
"What does running mean to me?" Deqiang would often ask himself this question. For Deqiang, running is a way to challenge himself and gain a sense of pride. In 2015, he ran a marathon in 4 hours and 56 minutes. "It was so tiring. I almost quit," said Deqiang.
But Deqiang didn't quit. Wavering between what seemed possible and impossible, he decided to take a scientific approach: finding the possible in what seemed impossible. Deqiang applied himself to regular training: early morning runs on Mondays and Wednesdays, speed training on Tuesdays and Thursdays, and long slow distance running on the weekends. He also committed himself to a healthy diet.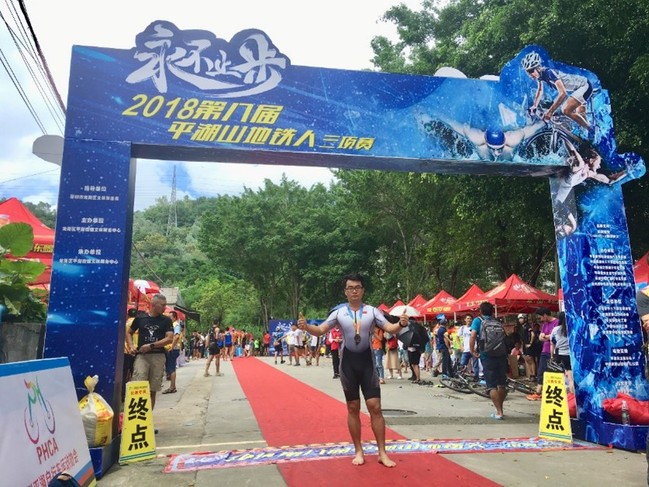 Deqiang participating in an ironman triathlon
"There are no shortcuts. You just have to push through." Deqiang wakes up before 6:30 AM every morning. "It's not as hard as everyone thinks. Exercise is a part of our lives." For those with little experience, Deqiang recommends starting off with low-intensity, occasional workouts. "Take your time. Don't push yourself too hard. You'll slowly get used to it." Over time, Deqiang began to see running as a form of rest: a way to clear his head, experience the changes in his breathing and body, and a space for reflection.
The last three years of training paid off. Deqiang was able to break a three-hour marathon time. His best time is 2:52:58.
Sports as a way to bridge science and life
Deqiang's marathon training was also influenced by his major and research on regenerative medicine and stem cell technology. "In my studies, I learned more about life sciences and the human body's laws of motion; I integrated this knowledge into my training," Deqiang said.
In the biological world, there are also a lot of unknowns. Living things are diverse and complicated and each being is unique. Just like in the laboratory, in running, sometimes things won't always go as predicted. "It takes trial and error to figure out the patterns." Deqiang drew inspiration from his advisor Wu Yaojiong. Prof. Wu offered Deqiang support inside and outside of the classroom. "Thank you to Prof. Wu for giving me the freedom to grow and encouraging me to keep exploring in my research and use what I learned in daily life."
His studies also made him think more about his role in biodiversity protection. He integrated this consciousness into running as well. Deqiang and his fellow early morning runners organized plogging activities, picking up litter on trails as they ran.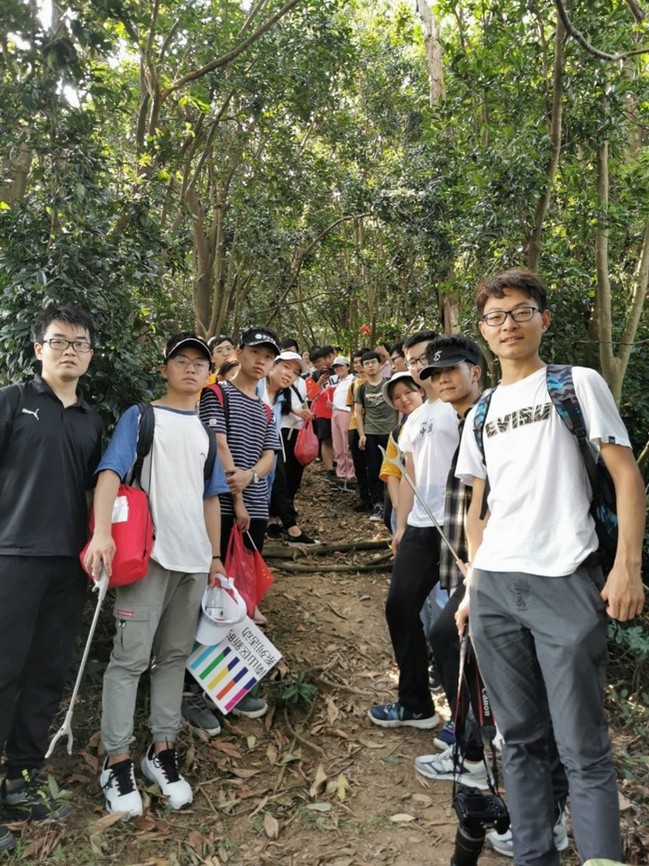 Plogging activity on Tanglang Mountain
The "marathon" of life
Marathon running allowed Deqiang the opportunity to gain a sense of accomplishment, challenge himself, make a difference, and integrate his studies into his daily life. "I hope to bring the joy and benefits of the sport to more people." It also allowed him to step into the larger Tsinghua community. Deqiang got to know Tsinghua alumni through running events who offered him advice on training and life.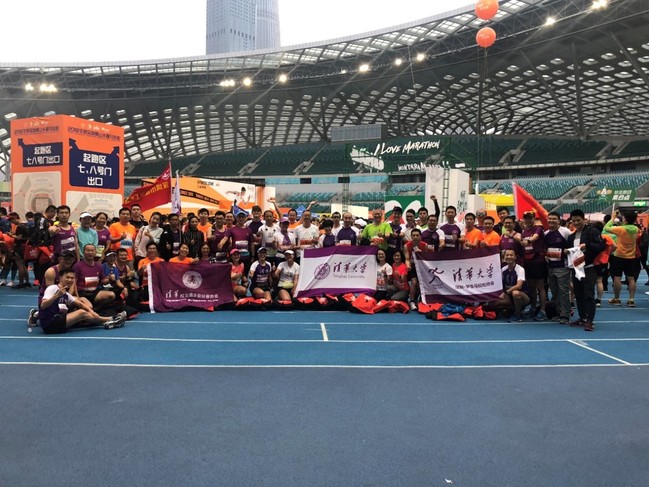 Deqiang with Tsinghua alumni at the Nanshan Half-Marathon
Deqiang, along with other members of the Tsinghua SIGS Marathon Association, also used marathon running as a way to fulfill his social responsibility. Every year, they helped plan the Shenzhen University Town Half-Marathon Race and donated the registration fees to charity.
Participating in the Marathon Association was an indispensable part of Deqiang's time at Tsinghua SIGS. He enjoyed activities like hiking, plogging, and camping with his fellow runners while challenging himself and contributing back to society. These experiences not only made him a better runner but also prepared him for the "marathon" that is life.
Edited by Alena Shish & Lin Zhoulu
Photos provided by interviewee
Cover photo by Wu Chen